Ministry Links

Congregations
Beth Adonai - Northeast Atlanta, Rabbi Scott Sekulow
Beth Shalom - Augusta
Congregation Beth Yeshua - Macon
Congregation Beth Hallel - Roswell

Hope of David Messianic Fellowship - Sandy Springs
Organizations
- Jewish Voice Today
Israel's Harvest - Messianic Organization
End Anti-Semitism Now! - Exposes Anti-Semitism and combats the lie.
Hebrew Root - Teaches the Hebrew Root of the Christian Faith
Jewish Root - Seeks to question modern Rabbinic interpretations and show how Messianic beliefs are consistent with the Torah
Cyber-Synagogue - Provides Messianic Synagogue Services to those who cannot attend a local Congregation.

End Days Worship Ministries - Music and Dance Worship
MessianicLinks.com
Temple Treasures - Messianic Supplies
International Fellowship of Christians and Jews - Christians & Jews working together to bring out Jews from the former Soviet Union through "On Wings of Eagles"
- Jewish Jewels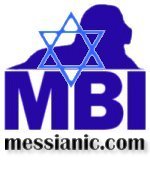 -
- Messianic Jewish 100

- Messianic Times

- MBI Yeshiva
Dead Sea Skin Products - Judaica & Dead Sea Health & Beauty Products, supports Israel and provides support to this Ministry
Messianic / Christian Web Hosting
Christian Motorcyclists Assoc.
Edom Skin Care - Judaica & Dead Sea Health & Beauty Products
Edom - US - Judaica & Dead Sea Health & Beauty Products